More on Red (Team) Analysis (updated 5 November 2013)
Red (Team) Analysis is read in 158 countries (130 countries on 1 October 2012, 112 countries on 13 June 2012 – from Google Analytics):
Share of visits: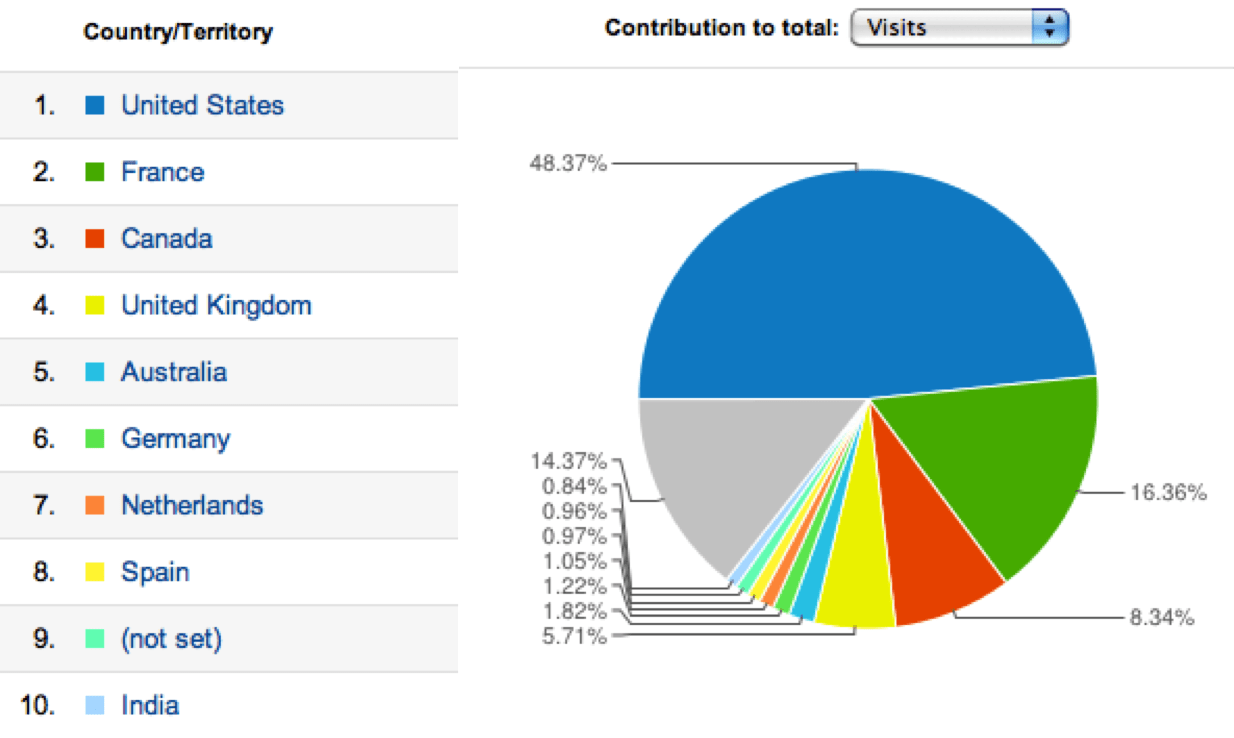 Compared with 2012, the most notable change is the diminishing share of the U.S. – which nevertheless still neatly dominates – and France, countries where Red (Team) Analysis is most read, to the rest of the world. The United Kingdom overtakes Canada, ranking now third. The share of Australia, India, Germany, Spain and Italy, increases, showing a better global reach.